Are you dreaming of sunset beach walks at the water's edge? How about making the tough choice between early morning paddleboarding or hiking in the mountains? Not just a vacation, but a lifestyle every day of the year where the weather is never too humid or too cold. Here are our eight reasons why living on Ocean Ave in Santa Monica beats NYC.
Southern California oceanfront living at its finest at 301 Ocean Avenue in Santa Monica gives you just that lifestyle. You can realize your dreams of an idyllic beach lifestyle on the west coast in an exclusive setting on the bluff over the beach. Imagine escaping a high rise urban jungle for a luxurious boutique apartment where you can walk or cycle right up to your home in privacy?
Luxury apartment living in Los Angeles just got redefined. Why we love life at 301 Ocean!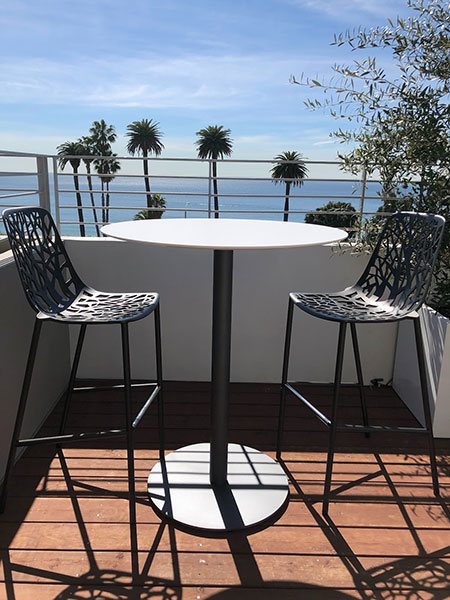 1. Garden Rooftop Oasis
Picture coming home to your very own spacious private outdoor terrace and watch the sunset over the Pacific ocean in your garden rooftop oasis. Pour yourself a glass of wine and unfold your wall to wall glass doors to let the outdoors in. Nestled between iconic Ocean Avenue and San Vicente at the peaceful NOMO (North of Montana ave) end of Santa Monica, 301 Ocean Ave is perched above Palisades park with sweeping views. Gaze out your door at dreamy Catalina Island, and watch the sailboats all the way past the Palisades and on up to Malibu.
2. Indoor/Outdoor Luxury Gyms
No time to surf or hike every day? Some days you want to quantify your workout so you can take advantage of state of the art treadmills by Woodway that await you at the gym. No need to sacrifice outdoor ocean breezes, the gym's folding glass doors also open completely to the common area gardens; letting the outdoors in. Training privately in the yoga studio may be your preference, and with only 38 apartments, the gym and studio are never crowded.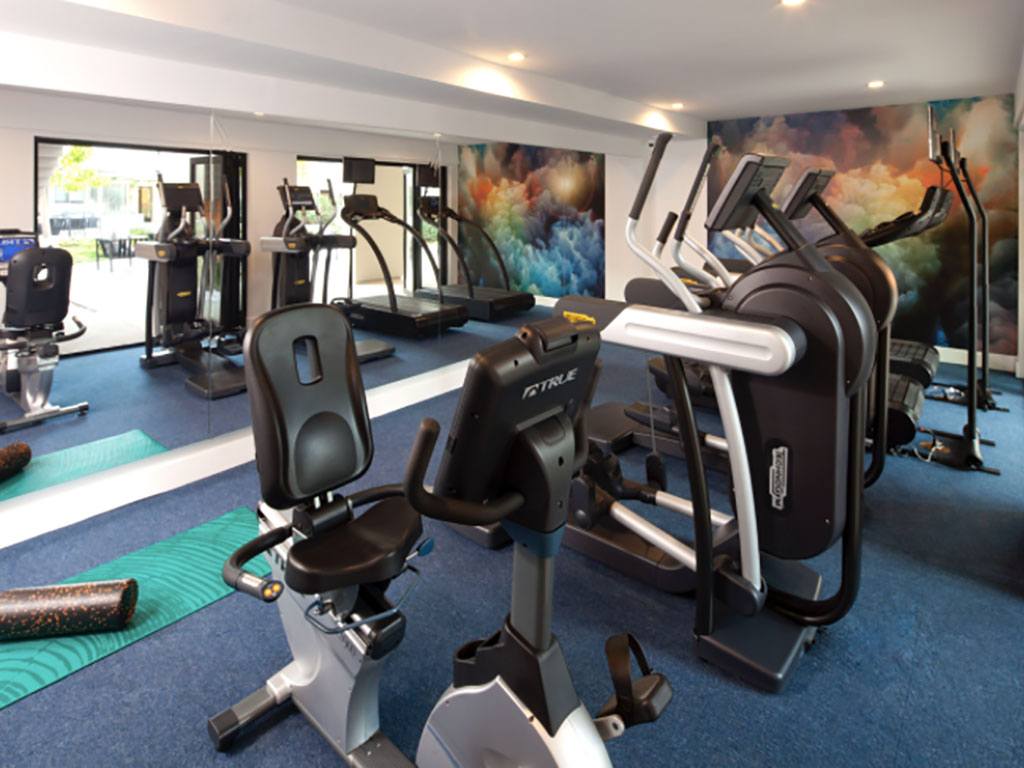 3. Steps from Santa Monica Beach
If cycling along Santa Monica's boardwalk to Venice Beach appeals to you, you can ride from the San Vicente gate to the beach, and when you return just hang your bike up at your private rack by your parking spot. Biking along the iconic Pacific Coast Highway is also just past your doorstep if you are so inclined, if not you can simply cruise to legendary Montana Ave where you can have coffee, lunch, and shop for all things boutique. There is no need to take along your dry cleaning, as the Concierge will handle pick up and delivery of your particulars to your residence.
4. Your Package/Dry Cleaning Concierge
Speaking of Concierge, all your packages are received by the concierge/doorman who informs you, by your preferred method of contact, (text, email or voice) when they arrive and either safeguard them in the parcel room or places them just inside your residence per your preference. Concierge also monitors security cameras and performs scheduled perimeter patrols to ensure the environment at 301 Ocean remains a sanctuary. Enjoy easy living on Ocean Ave in Santa Monica, Ca.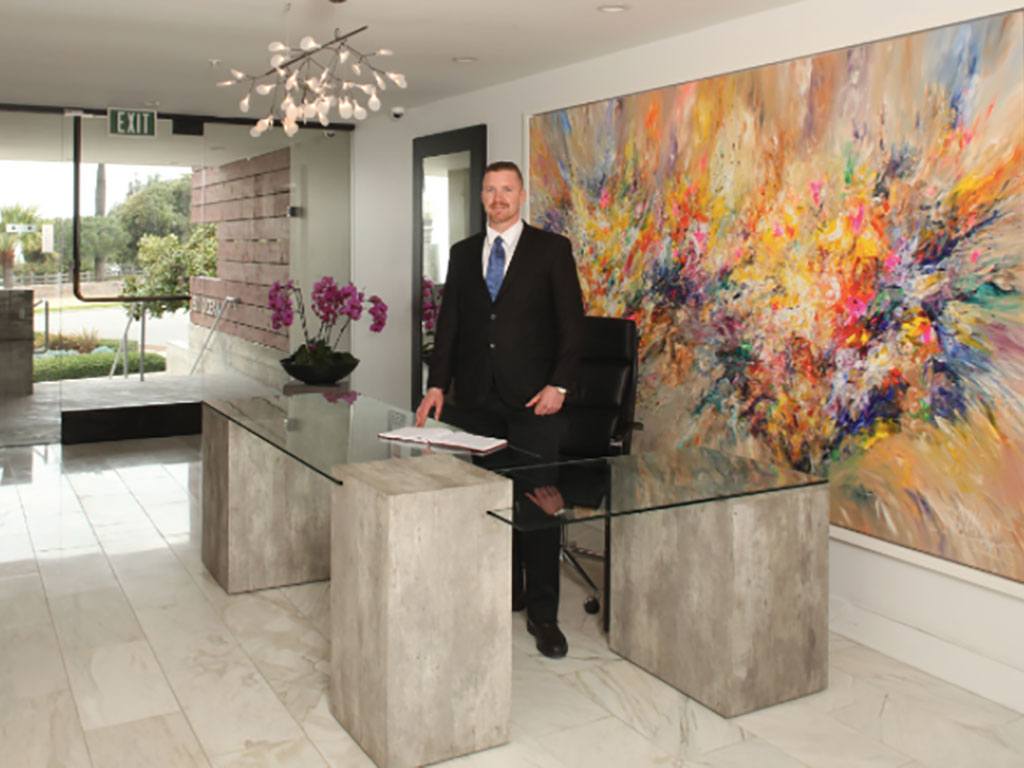 5. The Most Stunning Gardens… with a Zen Rain Fountain!
The expansive central gardens between the 2 buildings are designed by world-renowned and prize-winning landscape architects at Studio MLA, Mia Lehrer. Mia Lehrer is a Salvadoran-born American landscape architect. She received a B.A. from Tufts University with a degree in environmental design and a Master of Landscape Architecture degree from Harvard University's Graduate School of Design.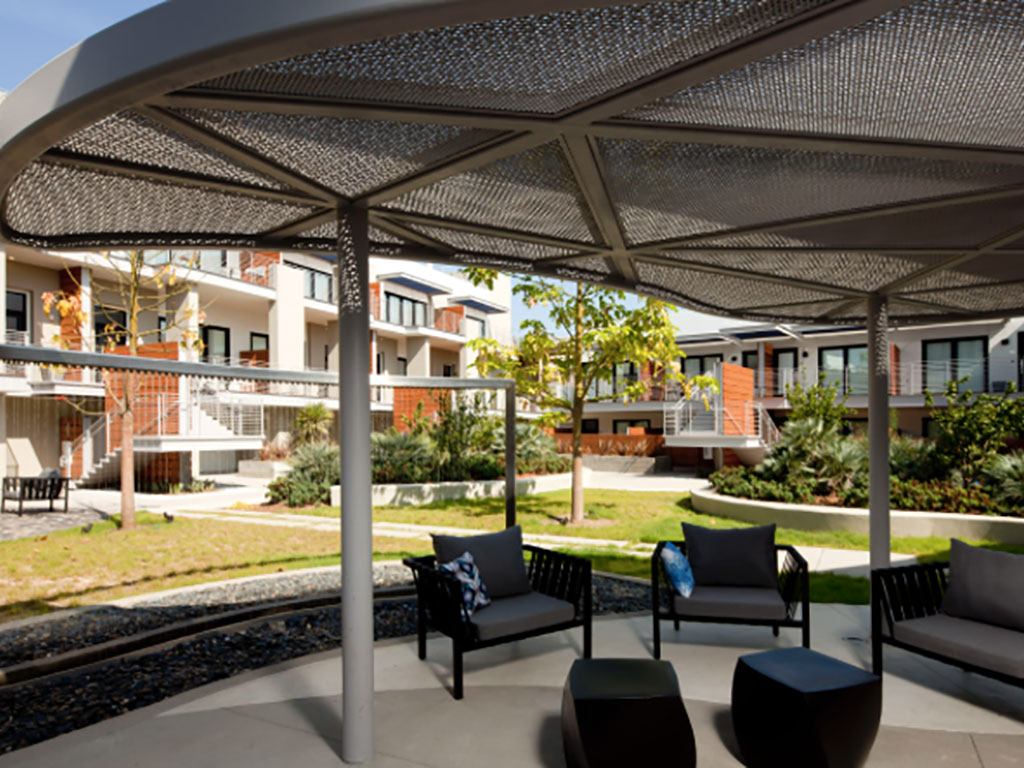 Lehrer is one of the first professionals to incorporate both of her degrees to design sustainable landscapes. Drought tolerant native California species were selected to enhance the planted areas, which surround the massive mature coral tree as a centerpiece. Hardscape features such as the Zen rain fountain and firepit can be enjoyed by all as well as the built-in Bar-be-que and Frank Gehry outdoor furniture. The garden leads to the video conferencing business center, furnished with Roche Bobois seating.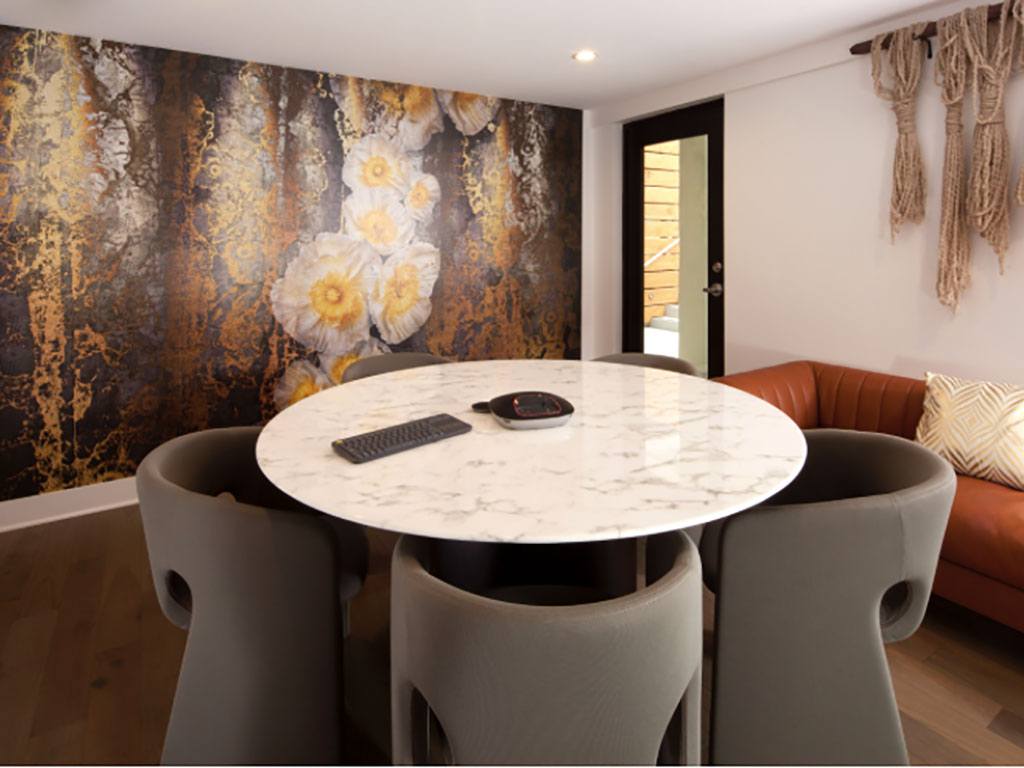 6. Steps to Silicon Beach
Santa Monica is at the heart of the second-largest tech hub in the world (after San Francisco's Silicon Valley) known as Silicon beach. Many techies fighting traffic, commuting for hours on the subway in New York to get from a cramped living space to their finance/tech/programming/coding jobs are transferring to Silicon Beach jobs. Home to Google, Yahoo!, YouTube, BuzzFeed, Facebook, Salesforce, AOL, Electronic Arts, Sony, EdgeCast Networks, and MySpace. Additionally, several mobile ventures were seeded here like Snapchat[2] and Tinder as well as countless start-ups. It's no wonder companies are fleeing freezing winters and humid summers to enjoy the Silicon Beach Santa Monica relaxed vibe and near-perfect weather. In the summer it's shorts, t-shirts, and flip flops. In the winter its shorts, t-shirts, and uggs all day long on Ocean Ave in Santa Monica.
7. Brand New Luxury Modern Interiors
What better way to relocate from New York, Boston or Arizona than to plug into the relaxed atmosphere at 301 Ocean. The residences are infused with a clean, modern neutral palate. Hunter Douglas Shades give daytime privacy and light control with partial visibility from all common rooms. Bedrooms are equipped with blackout shades for a restful nights' sleep. Complementing the natural surroundings, natural finishes abound such as wood, eco-friendly bamboo, quartz, and marble. Lush garden landscaping is provided on all the private terraces, to enhance the indoor-outdoor experience. Whether you are in search of a studio apartment, one-bedroom, two-bedroom flat or 2 bedrooms townhome each unit has a private terrace with irrigated olive trees, golden and black bamboo trees and many flowering plants giving privacy and enhancing the natural beauty of the space. The townhomes have private terraces on the main level extending the living room, as well as an ocean view terrace off the master suite and a third level rooftop garden terrace–perfect for entertaining or BBQ. Of course, the rooftop terraces command sweeping views of the ocean, west facing to enjoy spectacular sunsets; fully one-half of the apartments at 301 Ocean have their own private ocean view rooftop garden terrace. While the idea of luxuriating in a deep, relaxing bath conjures images of steam rising from exotic spa-like locations, the experience can be replicated right at home in a large soaker tub-found in all the townhomes.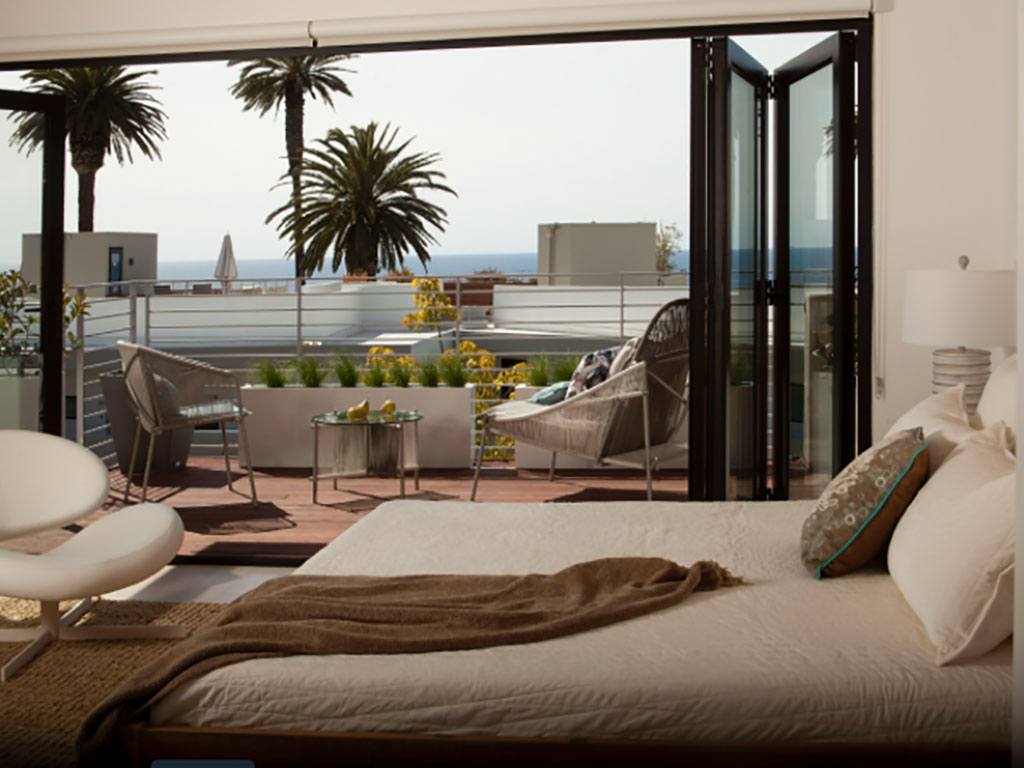 8. Close to Gorgeous Santa Monica Mountains
For stunning views of the ocean and Santa Monica Mountains, Palisades Park, a bluff-top park along Santa Monica's northern coast is the spot. It's the classic image of L.A.'s coastline that lives in most people can only dream about or see in pictures. Steer clear of the tourist-packed section by the Santa Monica Pier and instead keep toward the Pacific Palisades-adjacent end, past the stately concrete sculpture at Wilshire and you are directly in front of the residences at 301 Ocean. Surrounded by mountains on one side and the beach on another, the urban sprawl of Los Angeles seems to fade into the background as soon as you hit Santa Monica. This beachside city has an appeal all of its own and is the essence of that classic postcard picture of Southern California. SaMo has more than enough going for it to justify its status as a separate city to Los Angeles, yet it is still adjacent to all of the cultural amenities. Santa Monica has all the benefits of a city in terms of food, and entertainment yet all the charm of a small beach town.
If you want to make your dreams of a beach lifestyle a-la-Southern California come true, 301 Ocean Avenue apartments is the way to go. We hope you enjoyed our picks for why we love living on Ocean Ave in Santa Monica, CA.